Aren't there many parents who have bought a Pokemon snack when their kids pestered them to buy it? Let me introduce some of other fun chewing gum with Kawaii unique wrapping paper or a free gift, which kids will love as well as the taste of the gum.
" Pokemon Can Batch Gum"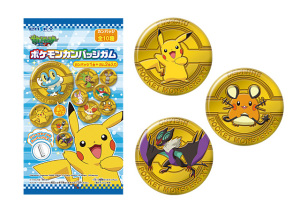 Reference pokemon.co.jp
Hazard free can badges with clips are designed especially for kids' safety.
"Pokemon Xylitol Fusen (meaning "bubble") Gum"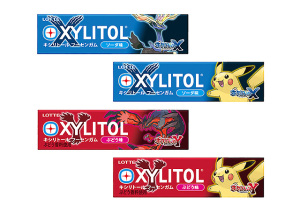 Reference pokemon.co.jp
Soda and grape flavors are always kids' favorites. At the same time, xylitol will help your teeth stay healthy. Don't miss the Pokemon face printed inside the wrapping paper.
"Pokemon Family-sized Gum"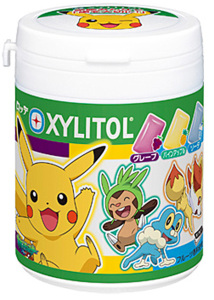 Reference pokemon.co.jp
This gum in a family-sized bottle will entertain all your family members with tasty grape, soda and pineapple flavors.
Wrapped by Yushi